SOUTH EAST ASIA - Sep 2010


Part 1 - SINGAPORE & JOHOR BAHRU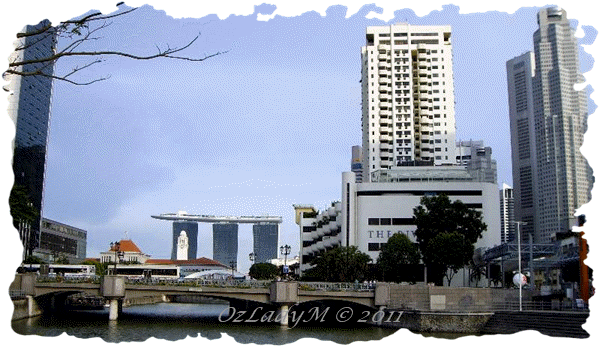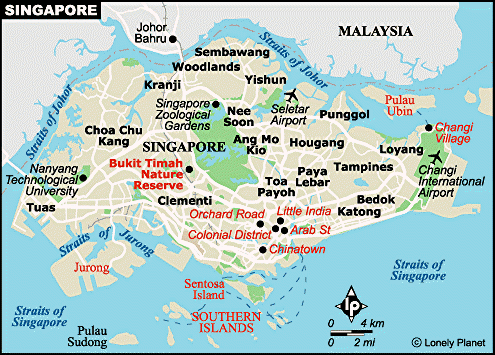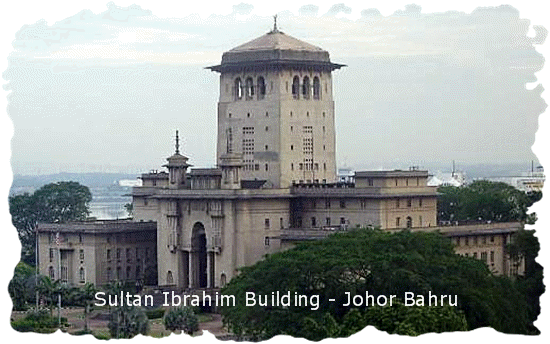 With our son (Deej) and his wife (Gen) enjoying a laid-back lifestyle in Kampot, Cambodia, for the next 6 months, it's a no brainer to make the place our choice for a holiday destination this year. Combine the experience of visiting this historical country with the opportunity of visiting my brother in Singapore for Aidilfitri (Muslim celebration after the fasting month of Ramadan) for the first time in 30 years, joining in Deej's 37th birthday celebration in Kampot and throw in the fact that there would be no kitchen duties for me for THREE weeks… I could feel it in my waters that this would be a super-duper holiday indeed! It took my MOTH next to no time to organize all things related to an overseas holiday which left us with plenty of time to watch the clock and cross off the days on the calendar. Finally, our departure day arrived. Nina drove us to Melbourne International Airport to board an Emirates flight on the afternoon of Sep 2nd.



We landed at Changi International Airport just before midnight to be warmly greeted by my lovely neice Aisyah and her friend Richard who drove us to the Ibis Singapore on Bencoolen where we had booked in for the first four nights of our stay. Our time in Singapore literally flew by with visits to various eating establishments, from the famous Muthu's Curry Restaurant in Race Course Rd in the Little India district to little specialty restaurants known only to local foodies like Aisyah and Richard. In between eating, shopping and going to the money changers at regular intervals, we managed to fit in visits to the Singapore Zoo in Mandai and knowing my penchant for bird photos, Aisyah and Richard also took us to Jurong Bird Park.



Our first day was spent at the Singapore Zoo where, with our respective cameras in hand, we snapped a

few, er... well, ok, a couple of hundred photos, of various animals and colourful feathered creatures during the day and returned for the Night Safari to watch the Thumbuakar Tribe (from Borneo) as they performed their nightly spectacular fire-eating, fire-breathing stunts. ['Thumbuakar' is the Westernised spelling of the Indonesian word "tambuakar", the name of Sabah's swamp ghost.] As a part of the Night Safari, we went to the amphitheatre for the 30-minutes' "Creatures Of The Night" show where nocturnal animals performed along with their trainers.
During the show, I almost crapped in my pants when they pulled open the 'trap door' from under my feet to reveal a huge reticulated python which took 4 men to pick up! Show over, we joined the crowd like sheep going through a dipping process as we slowly meandered through the turnstile like a giant conga line to get on the night safari

45-minutes' battery-operated train carriage tour. What a fascinating experience it was as we were able to observe many, many nocturnal animals going about their nightly activities through the use of special lighting techniques from the comfort of our carriage with full running commentary from our tour guide. To ensure that I wouldn't faint from lack of nourishment, we were taken from the zoo to Zam Zam Restaurant in North Bridge Road, opposite the Sultan Mosque for a hearty meal of Murtabak (an Indian savoury pancake filled with spiced minced meat, eggs and diced onions) and Briyani (Indian rice dish) accompanied by yes, more curry... It is only fair to say that by the end of our first day, we were all curried out...




The highlight of our second day in Singapore was visiting Jurong Bird Park where once again, our cameras were put to work. Jurong Bird Park is currently the world's largest bird park in terms of number of birds with over 8,000 birds of 600 species, (including 29 endangered species) in a beautifully landscaped area of over 200,000 square metres. Upon entry, we immediately headed for the "Birds n Buddies Show" to watch the antics of talented birds from mimicking cockatoos and ping-pong ball-playing macaws to a multi-lingual singing parrot at the amphitheatre. Showtime over, we walked to the "World of Darkness" to see owls and night herons in their nocturnal surroundings. We continued on our tour of the park, from the African Wetlands to the African Waterfall Aviary, which is nationally claimed as being the world's largest walk-in aviary, featuring Jurong Falls, the world's tallest

man-made waterfall

l at 30 metres (approx. 100ft) high. No visit to the bird park is complete without taking in the 3,000 square metres Lory Loft with over 1,000 free-flying lorikeets happily drinking special nectar mix offered by visitors. More photos were snapped as we went on to admire the stunningly beautiful scarlet ibis and many more equally beautiful feathered creatures. At the end of the Bird Park visit, our thoughts turned once again to appeasing our bellies, so it was off to the East Coast Lagoon Hawker Centre where we hovered like vultures waiting for a table to be vacated before laying claim to it. We sat down to feed our faces with 45 sticks of satays, chili mud crab served with mini deep fried bread rolls, crispy fried baby squid and a plate of Chinese Rojak [salad of bite-sized pieces of pineapple, cucumber,

jicama (Chinese turnip), fried bean-curd and "eu char kway"

(deep-fried dough sticks) freshly mixed in chili, dark prawn paste and sugar mixture, sprinkled with chopped peanuts]. For thirst quenchers, I had a SGD2 huge green coconut while the MOTH enjoyed a large bottle of Tiger beer for SGD5. Getting our desserts entailed a drive to the red light district of Geylang where the best durians are sold - durians for Aisyah, Richard and me and mangosteens for the MOTH who strongly resisted the temptation to try the southeast Asian "king of fruits". Afterwards, Richard took us for a leisurely drive-by of the Geylang lanes to check out the ladies of the night on parade before dropping us back at the Hotel Bencoolen.

Father's Day was celebrated with dinner at my brother's place at his insistence as he has become rather introverted over the years and feels uncomfortable dining out. The day started out with a spot of jewellry shopping

before heading off to Tampines for a lunch of the best Indian Rojak this side of the globe, according to our expert foodie, Aisyah. [Indian Rojak consists of a variety of savoury fried fritters, bean-curds, boiled potatoes, cuttlefish, hard boiled eggs, etc, served with a thick and spicy chili sweet potato sauce.] I also indulged in a huge bowl of Bubur Cha Cha

(Nyonya dessert of coconut milk with sweet potatoes, yam (taro) and tapioca pearls). My MOTH chose to have a plate of Fried Bee Hoon (thin rice vermicelli) ŕ la Indian which he polished off with gusto. It was then off to Changi Village to say 'G'day' to my old friend, Jeremy, proprietor of Hock Lee Shoes. After an icy cold beer, my MOTH gave in to temptation and indulged in the purchase of a couple of pairs of super-comfortable footwear. A few sips of fresh sugar cane juice later, I, too, succumbed and bought myself a handbag. A trip to the money changer at Suntec City Mall was necessary to convert AU$ to MYR (Malaysian Ringgit) in preparation for our few days stay in Johor Bahru, the next sector of our holiday. We got to my brother's place half an hour before Deej and Gen's arrival from Batam Island where they had been holidaying before they fly back to Kampot in the morning. We sat down to a scrumptious spread lovingly prepared by my Brother who happens to be a great cook. A couple of hours of reminiscing later, Deej, Gen, the MOTH and I left to share a taxi to our respective hotels.



Just before lunch-time the next day Aisyah and Richard got us on a brisk short walk from the Ibis to Mackenzie Rex Restaurant in Princep Street with the promise of a feed of halal white chicken rice while the MOTH settled for bee hoon hor fan with seafood. "You've gotta try some bean curd, and the best eu char kway, Auntie," Richard insisted so off we trotted down a couple of alleyways to enjoy a lunch-time dessert. Before the bean curd had time to get intimate with the chicken rice in my belly, we were back at the Ibis to grab our bags before the late check-out time of 2pm expired. With the help of Aisyah and Richard, we found our way to the Rochor Road Singapore/Johor Bahru taxi and bus interchange on foot.




There was no problem with finding a taxi (SGD40) and an hour and a half later, we arrived at the Puteri Pan Pacific Johor Bahru to check into our room before traipsing off to the nearest mall where we purchased mooncakes, 2 pairs of Lacoste™ thongs (no, not the bum-hugging kind, these are thongs for our feet) and a few trinkets. We then decided it was time to revitalize ourselves so we headed straight to the Old Town Coffee shop for a delicious iced "kopi-0" (black coffee) each, with a serve of kaya toast for our afternoon tea. You couldn't half-tell that the Chinese Autumn Festival was about to begin as assorted

moon-cake stalls occupied one half of the huge ground floor area. As the Chinese festival also coincided with the Muslim Aidilfitri this year, the other half of the area was chock-a-block full of stalls selling festive outfits and fashion accessories for the Muslim shoppers.

After depositing our purchases in our room, we got the concierge to get us a taxi that would take us to

Taman Sri Tebrau Hawker Centre. We arrived at our destination just before 7.30pm and made a bee-line for Stall 59. With watering mouths we watched our seafood meal being picked, cleaned, chopped and cooked to our order right before our very
eyes. I was on my third drool-soaked tissue before we all stopped salivating and got stuck into yummy crispy oat king prawns, crispy oat crayfish, chili mud-crabs, a plate of mini fried bread rolls for dunking in the chili crab sauce, BBQ skate (sting ray flaps) and sambal kangkong (water convulvulus) for our vegetable dish. All these tucker were washed down with fresh sugar cane juice for the three of us and an icy-cold Tiger beer for the MOTH. A 7MYR taxi ride later saw us back at the Puteri Pacific where we said goodbye to Aisyah and Richard so they could make their way back across the Causeway to Singapore.




The next morning, after breakfast, we sauntered over to the concierge to make enquires regarding a tour of Johor Bahru. However, our initial desire to do a spot of sight-seeing died within minutes of speaking with him. For example, a trip to the historical town of Kota Tinggi, situated approximately 42kms north-east of JB, would cost 80MYR in taxi fare each way, with an additional 35MYR for every hour or part thereof charged as 'waiting fee'. My MOTH gasped upon hearing the info and his hand immediately went into his pocket - I sensed the whitening knuckles as he tightened his hold on his wallet... He was visibly relieved when I opted for a shopping spree instead! So off we trotted to the City Square Shopping Centre where we spent some considerable time looking for a luggage shop. While having a look-see session in one shop, an American bloke and his Filipina wife struck up a

conversation with us and just as I started to feel my feet beginning to take root, we managed to make a polite exit. I think the bloke who lived locally was hungry for a conversation with a fellow "orang putih" (White Man)... We continued with our luggage hunt and finally got lucky in the third store where after some haggling, 400MYR changed hands and we came away with a matching pair of suitcases to replace the one that was damaged en route from Melbourne to Singapore. We lugged our purchases back to our hotel room and returned to City Square for lunch and a bit more shopping before heading back to our room for a short siesta. [The worst part of our "walkabouts" was to get past the obnoxiously odorous drains as quickly as our legs could carry us, while we held our breaths to the point of almost losing consciousness.]



My MOTH was the only Caucasian at the Ramadan "breaking of fast" fancy buffet at the Puteri Pan Pacific (75MYR per adult, 35MYR per child, complimentary for hotel guests.) so he stood out like a sore thumb... After eating to our hearts' content from the excellent fare on offer (exotic salads, mouth-watering satays, murtabak, wide range of seafood, countless selection of Asian dishes and various scrumptious desserts), we retired to our room as quickly as we could, just so we could unbutton our pants and breathe easier. What a feast!



We awoke to a gloomy-looking morning with rain clouds fast gathering on the horizon. After another

complimentary breakfast, we returned to our room and surfed the 'net to kill some time until the stores at Plaza Kotaraya open their doors for trading. I purchased a pretty "Free Size" top yesterday without trying it on in the store and found it to be too figure-hugging for my liking when I put it on back in the hotel room. 'No worries,' I thought, 'it shouldn't be a problem in exchanging it or getting a refund, if all else fails.' Oh how wrong I was! Upon reaching the store, I went to the register to explain my return and this was what

transpired... "Oh, this one, no bigger size... all free-size should fit-lah!" My protest was met with a rather nonchalant, "Can change for something else, same price." (They don't do refunds!) So began a hasty look around for something else that I could get instead. "Aha! This will do," I exclaimed, as I darted off to the fitting room, just to be sure. Unfortunately, the top I had selected was 4MYR cheaper and therefore I was met with, "No, sorry-ah, cannot exchange this one-ah, can get something same price,". The salesgirl then disappeared to return with her supervisor as I don't think she speaks English very well and she could see that I was getting a tad irritable… I couldn't frickin' believe it! I explained that I was not interested in getting the 4MYR difference and was quite prepared to forfeit it. A few ums and ahs later, the supervisor grudgingly gave the all clear and the problem was finally resolved. Man, all that hoo-hah over 4MYR. Sheeesh!

When we made our way to exit the building, we were dismayed to see it was bucketing down! Hmmm... now what could we do while waiting for the rain to ease? I know, get my hair washed! The MOTH was quite happy to wander around the shops while I received the best shampoo, complete with a most relaxing 10 minutes of full head massage, for the princely sum of 16MYR (AU$5.20)! So pleased was I that I gave her 2MYR tip which made her eyes light up as tipping is uncommon in this neck of the woods. Once again, we headed for the entrance... the rain had eased a little and lacking the patience to wait any longer, we made our way in between the raindrops to City Square Shopping Centre for lunch and yes, more shopping! (Thank goodness the downpour had washed away most of the stench that had attacked our nostrils the last few times that we had to take the route to and from the shops.)




After shopping and lunch at Kenny Rogers Roasters, we checked out all five floors of stores retailing mainly clothing, shoes (many, many shoes), gazillion handbags and food. (I have a sneaking suspicion that the local folks like nothing more than putting on nice clothes before spending most of their time walking around (thus the numerous shoe stores), carrying lots of money (explains the many bags stores) to indulge in their favourite past-time of throwing food down their throats in the many restaurants and food stalls...) From there, we headed back to our hotel room for an afternoon siesta until we were awakened by the Muslim call to evening prayers from the little Indian mosque near the hotel which signalled the break of fasting for the day. Our last dinner in JB consisted of KFC special Ramadan treat of Hot n Spicy Shrimps and chicken meal deal with mashed potatoes, coleslaw and rose essence drink at 11.20MYR each. With satisfied tummies, we returned to our room to shower and pack our suitcases, in preparation for our return trip to Singapore tomorrow.




For our final breakfast in Johor Bahru, we decided on a KFC breakfast - Chicken porridge and coffee for me and KFC "Riser" (chicken fillet, scrambled egg and sauce in an oval sesame seed bun) and coffee for the MOTH (total of 10.25MYR). A bit after 11am we dragged our luggage downstairs to the foyer to check out and walked to the JB-Singapore interchange depot, a mere block away from the hotel. It wasn't long before a Singapore Comfort taxi arrived at the terminal to drop off passengers from Singapore so after confirming that we would be dropped off at our preferred destination (Grand Mercure Roxy) on the East Coast for SGD40, we jumped in and practically sailed through both checkpoints of the Causeway.

In summary, our Johor Bahru trip was a little disappointing as we had expected to be able to indulge in a sightseeing tour of JB and surrounds but on the bright side, the shopping was great and choosing to stay at the Puteri Pan Pacific hotel turned out to be an excellent decision on our part. We couldn't fault the services provided - the staff were helpful, courteous and super prompt. The meals were superb and all these added up to making our JB stay a memorable one, after all.


As a result of the speedy hassle-free ride back, we arrived at the Roxy a lot earlier than we had planned so had to kick our heels until our room was ready at 2pm. Our luggage was taken away to the storeroom so we were free to wander over to Parkway Parade across the road. Finally we got our key so we raced up to our 8th floor

room closely followed by the porter with our luggage. To ensure that we wouldn't collapse from starvation, Aisyah and Richard appeared as if by magic to take us to lunch at a Nasi Padang stall, Hajjah Mona, where our tastebuds were treated to super-delicious Malay food. Then it was off to do a spot of shopping before heading off to the East Coast Village Food Centre for, you guessed it, more food - we indulged in chili crab, small fried bread rolls, shark's fin soup, BBQ skate, crispy fried baby squid, satays and sea snails in chili sauce with Richard finding just enough room in his belly for a plate of Duck Rice. After some time spent chin-wagging while munching on yummy durian puffs, we finally decided to call it a night.



Today (Sep 10th) is Aidilfitri. We had breakfast with Aisyah before doing some last minute shopping for two smaller bags for stuff we would need for the next sector of our holiday (Cambodia). We managed to cram our luggage in Richard's car and arrived at my brother's place just as he was leaving for noon prayers at the mosque. Hari Raya greetings were exchanged and we were told to help ourselves to the food he had prepared for us before he hurried off. We sorted out and repacked our stuff with the intention of leaving our main suitcases at my brother's place until our return from Cambodia. After sampling brother's cooking of what he remembered as being the favourite desserts of my childhood, we left to take our travelling bags back to the Grand Mercure Roxy before another eating session - this time it was a bowl of delicious Penang Laksa at Katong Laksa. (By now it is almost impossible to tell if I am merely swollen from being unaccustomed to the tropical heat or just plain fat from all the food I had consumed in such a short time!)



After lunch, we went for a drive to check out the last 3 addresses that I had stayed at in the 70s and 80s. Afterwards, Richard made a stop at The Changi Chapel and Museum where we spent almost an hour reading the horrors suffered by the POWs and the locals under Japanese rule during WW2. Unfortunately, no cameras and video recordings are allowed so I couldn't capture the history through photos. It was a sobering and sad experience as we quietly read the stories that accompanied the shocking photos… A quick glance at our watches told us we were running a wee bit behind time so we scurried out of there to hurry back to Brother's place.




It was no surprise to be greeted by the aroma of Brother's home-cooking as soon as we stepped into the apartment! Soon after our arrival, my nephew, Ridhwan, and his family arrived for their Hari Raya visit. After dinner and a few family photos, we took our leave and headed off for… yes, more food! Richard tempted me with the promise of the best Cheng Tng (a light refreshing dessert soup with longans, barley, agar-agar strips, lotus seeds and a sweet syrup, served hot or cold) this side of the island! Finally, I managed to convince Aisyah and Richard that there was absolutely no other local dish that I had a craving for... They then drop the MOTH & me back at the Grand Mercure Roxy Hotel in Marine Parade. We received a message from Deej that there would be a car with an English-speaking chauffeur waiting for us at the airport in Phnom Penh. Tomorrow, our Cambodia adventure begins…




OzLadyM

Border: BoogieJack

Copyright © 2013 OzLadyM
Please do not use any material on this website without my permission. Thank you.