August 11th: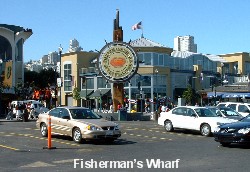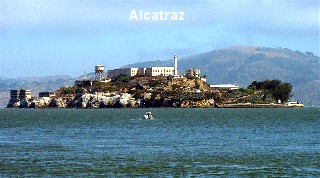 We landed in San Francisco Airport at 8am and had to find something to do to kill time until our 11pm flight back to Sydney. So there we were, two not very energetic souls trying to figure out what we could do... First things first though, we checked our baggage in to save us having to drag them around with us for the day. We then grabbed some tourist brochures and after giving them a thorough once-over, a plan was hatched!
We would hop on the Bay Shuttle bus and check out Fisherman's Wharf. What a brilliant idea that was! Got dropped off at Pier 39 and given a phone number to ring when we were r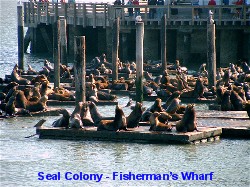 eady to head back to the airport.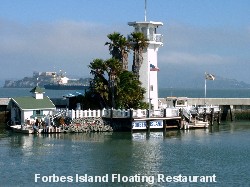 Now, what does one do at Fisherman's Wharf at that time of day? What about something to eat first? But of course! So out came the box of Crackerjacks and some candy bars that ANGEL had bought us. Afterwards we wandered around buying souvenir trinkets and t-shirts, somehow managing to cram them all into our shoulder bags. My MOTH kept issuing warnings about the more "rubbish" I buy, the more he'd have to help me carry so of course I obeyed...

Yeah, right!
We had our fill of walking about and taking heaps of photos of Alcatraz, the Maritime Museum, ships, submarines and anything that we found interesting at the time. By then, our bellies were growling to be fed so we sat down to a very, very yummy lunch of clam chowder and shrimp salad. A glance at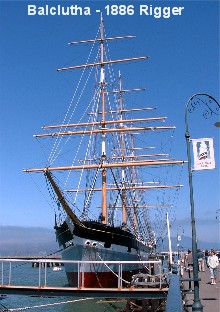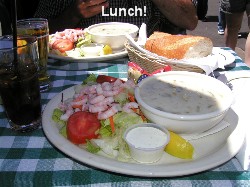 our watches showed it was all of 1pm! Hmmm... still a ve-ry long time before our flight, sooo... we took a two and a half hour cable car tour of the city. Best decision of the day, for sure. Man, that was one of the most entertaining bus tours I've ever been on. The driver was full of information and his running commentary was delivered with the aplomb of a stand up comic, except he was sitting behind the wheel of the bus! Imagine having Bill Cosby taking you on a tour... I would have loved to be able to capture the whole tour on a video camera if only I had one. Oh well, I'll just have to be happy with photos we'd taken and the memories.
He drove us through the Presidio, past the National Cemetary, Bowling Center, West Coast Memorial and just about everywhere else that was worth a look. We went to the Golden Gate Bridge Visitor Info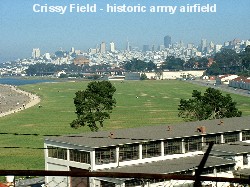 Center and Viewing Area where we were told to buy our souvenirs if we had money to burn. All I wanted to do was to use the restroom so I took off like a shot as soon as the bus pulled to a halt. Wouldn't you know it? The queue was about a mile long - a busload of Asian tourists had gotten there only minutes before our bus arrived. If only I was wearing Depends... I made it though, so didn't disgrace myself.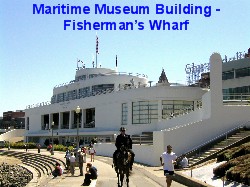 From there we headed off into town - up and down the streets of San Francisco we went, past fancy stores and restaurants and on to Chinatown. Just a slow drive through, not for a feed though... Then it was a turnaround to take us back to Fisherman's Wharf. The two and a half hours sure did fly! Reluctantly we said goodbye to our wonderful bus driver (I think his name was Bob) and as a thank you gesture for such an entertaining and interesting tour, we gave him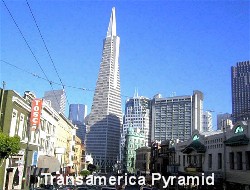 an Australian souvenir baseball cap. He was rapt!
By this time both my MOTH and I would have gladly killed for a bed to sleep on for a few hours but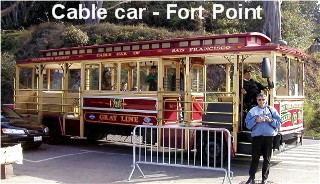 we managed to restrain ourselves and lazed on the grass at the Embarcadero instead. Enough was enough, we decided, so the next trick was to find a phone box to call for the Bay Shuttle bus service. After much discussion, it was decided that it would be way too crowded for the bus to come to where we were and instead it would be far easier for us to find our way to the Radisson Fisherman's Wharf Hotel to be picked up. Somehow we found the energy to walk there, stopping several times to buy "just a couple more t-shirts for the grandkids"... By this time, my MOTH had given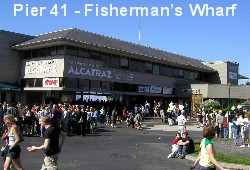 up on the warnings he issued earlier, so I went for broke - bought more t-shirts for the rest of the family, too!
We got to San Francisco International Airport just on dusk and wandered around studying the various menus at the food court there. I literally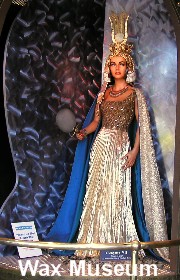 shuddered at the exhorbitant prices and firmly declined to have dinner there. Instead, we settled for a cappuccino each and I rustled around in my handbag for a can of smoked oysters that ANGEL had thrown in there. That was our "dinner" until we got on the plane. We then wandered around the airport terminal and wishing for once that time would fly. The boarding call couldn't have come soon enough for us.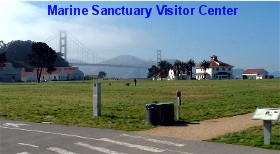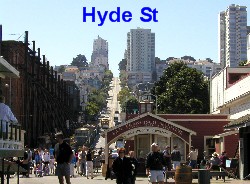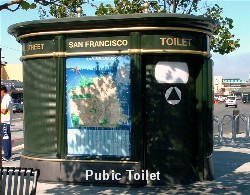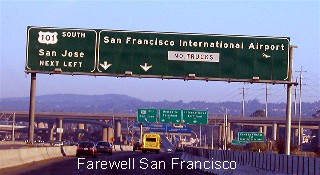 After a delicious in-flight supper, we settled in for a bit of a shut-eye in between watching bits and pieces of the movies being screened... through our eyelids! We arrived at Sydney Airport at some ungodly hour of the morning. From there we enjoyed another smooth uneventful short flight home to Melbourne, sailed through customs and were warmly met by my daughter, her fiance and my granddaughter who raced up to me screaming out, "Nenek! Nenek!" ("nenek" is not a rude word, by the way, it is an Indonesian/Malay word for "grandma") before throwing herself at me. What a great homecoming and what a fantastic holiday!!!
The very next day, my MOTH began looking for a job so we could start paying off our Visa bills...
OzLadyM

Border: BoogieJack.com
Smilies: Smiliemania.de

Copyright © 2004 OzLadyM
Please do not use any material on this website without my permission. Thank you.