WHITEBAIT FRITTERS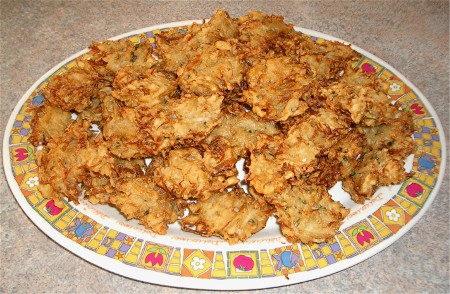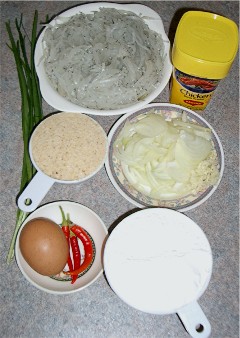 INGREDIENTS: (Makes 36)

320gms/11ozs whitebait
1 cup self-raising flour
1/2 cup breadcrumbs
2 - 3 fresh red chillies or 1/4 tsp ground chillies
1 tbsp fresh chopped chives
1 medium onion - peeled and finely sliced
1 clove garlic - finely minced
1 egg white
1 tsp chicken stock powder
Generous pinch of salt and white pepper
1/2 cup iced water
Cooking oil for deep frying




METHOD: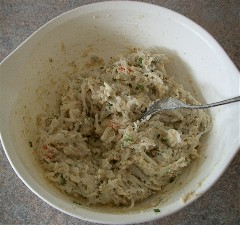 If using fresh red chillies, finely slice them and place in a medium mixing bowl.

Add sliced onions and minced garlic, whitebait and chopped chives, mix well with a fork. (If using chilli powder, sprinkle over mixture.)

Add breadcrumbs, flour, salt and pepper and mix to coat.

Add egg white and enough iced water and mix to form a thick mixture.

Heat oil in a wok over medium heat and fry level spoonfuls of mixture until golden brown.

Drain on paper towels and serve hot with Sriracha hot chilli sauce if desired.



OzLadyM





"CENTER">


Copyright © 2004 OzLadyM
Please do not use any material on this website without my permission. Thank you.