CREAMY POTATO SALAD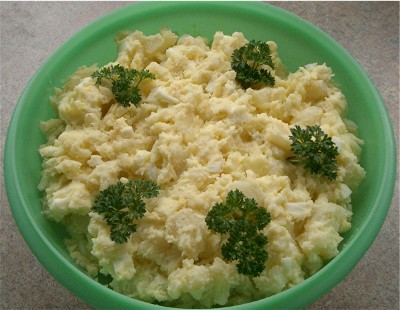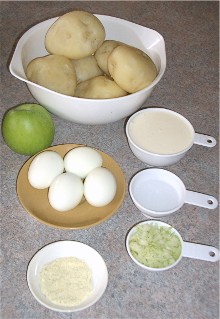 INGREDIENTS: (Serves 10 - 12)

1.5kg (3.5lbs) even sized potatoes
4 large eggs - hard-boiled and shelled
1 medium Granny Smith apple
1 small onion - peeled and finely chopped (optional)
300ml (1 1/4 cup) whipping cream
1/4 cup vinegar
1 heaped tsp. chicken stock powder
Salt and pepper to taste
A few sprigs of parsley for garnish




METHOD:

Wash potatoes (unless using ready washed ones) and bring to the boil in enough salted water (about 2cm or 3/4") over level of potatoes.

When potatoes are cooked through (test with skewer to check - it should meet little resistance), drain and allow to cool.

When cool enough to handle, peel off the skin and cut into approx 2cm (3/4") cubes.

Place into a large mixing bowl.

Peel, core and finely chop the apple and add to the diced potatoes.

Chop the eggs into fairly small pieces and add to the diced potatoes.

Pour whipping cream and vinegar, mix well.

Sprinkle chicken stock powder, salt and pepper to taste, mix well.

Place onto a serving bowl or dish and garnish with sprigs of parsley.


This side dish is great at any barbeque.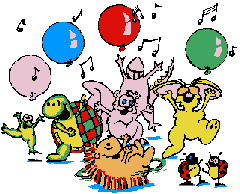 OzLadyM





"CENTER">


Copyright © 2004 OzLadyM
Please do not use any material on this website without my permission. Thank you.